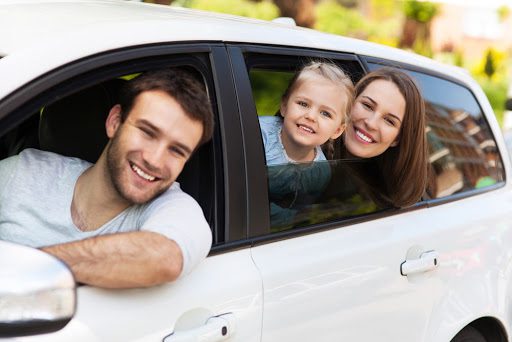 While people all over the globe adjust to a new reality of vigorous hand washing and social distancing, to stop the spread of the coronavirus and keep everyone around them healthy and safe, we want our community to know: We're still here for you!
A global pandemic does not negate your need for quality auto insurance in Philadelphia, particularly when taking the family for a drive is one of the only ways you can escape from your house! While trying to protect loved ones from getting sick, you also need to protect them out on the roads. Remember that if you need any assistance with finding the right insurance policy or adjusting your home, auto, or life insurance coverage, Freedom Insurance Group always has your back.
While we currently can't see customers in our office, our staff is working hard remotely. We are available to answer any questions, address any concerns, or take care of any billing issues you might be experiencing during this difficult time. Don't hesitate to give us a call or fill out a contact form on our website.
As responsible citizens, we're also paying close attention to the ever-changing COVID-19 situation and complying with the health and safety precautions recommended by the Centers for Disease Control and Prevention. 
This infographic illustrates ways we can all work together to protect each other and stop the spread of this virus.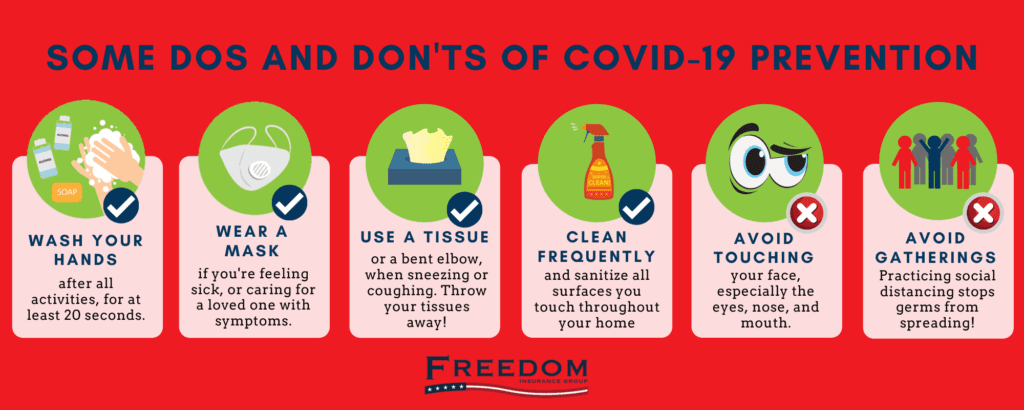 We should also add, DON'T panic, and DON'T worry if you're wondering how to fit the insurance coverage you need into a tight budget. That's what we're here for! Our agents work tirelessly to constantly review coverage and available rates to make sure our customers are getting the best coverage possible at the lowest possible rate. We also work with all the top insurance companies, from Progressive to The Hartford to Travelers to Safeco and more.
The team here at Freedom Insurance Group has always been committed to the best interests of our customers, and even as the world around us seems to be in a constant state of flux, our commitment to you hasn't changed. If you would like to discuss your options for homeowners insurance in Philadelphia and the surrounding region, or if you have any other concerns you'd like us to address, we're here to help. Call us today!